Eugene Ford Hybrid Car Dealership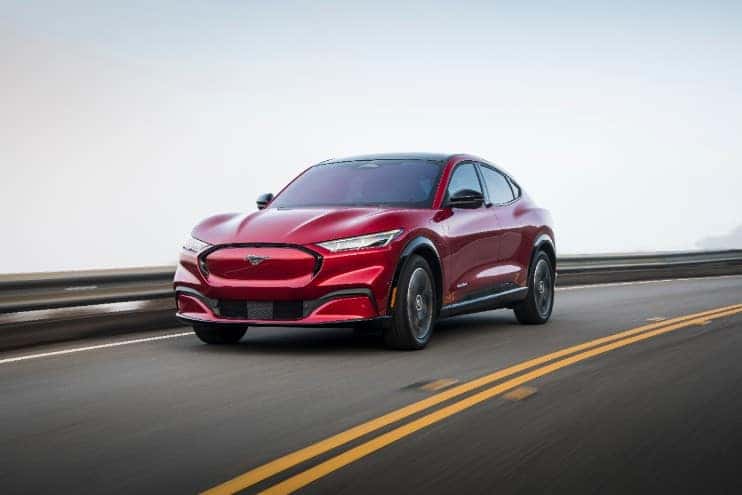 What is a hybrid car? Well, a hybrid is something made by combining two different elements, or a mixture. Hybrid cars are a combination of a gasoline fuel engine of the past with an electric motor of the future. Step into the future today with a new Ford hybrid or electric car from Kendall Ford of Eugene. Shop our new hybrid and electric models that include the Ford Fusion hybrid, Ford Escape hybrid, and more. If you don't see the Ford hybrid or electric car you're searching for, contact us by phone or online via chat or text and we can track it down for you.
If you're not completely sold on new Ford hybrid and electric cars, here are a few things to consider. Fuel emissions are reduced, while gas mileage is increased. If you want to eliminate your emissions entirely, an electric car might be just the thing for you. Between our hybrid and electric car options in Eugene, you'll save a bundle on fuel costs. There's also a chance you'll qualify for tax credits by buying a new hybrid car or SUV and reducing your carbon footprint, so be sure to ask a member of our friendly sales team at your Eugene Ford dealership.
Visit Kendall Ford of Eugene at 344 Goodpasture Island Rd. Eugene, Oregon 97401 to learn more about our electric and hybrid car options. We also offer hybrid vehicles to the surrounding areas of Florence, Sweet Home, and Lebanon. The financial experts in our Ford Finance Center can also help you find the right finance option to fit your budget and lifestyle. You can save time before you come in by filling out our online finance application. We'll let you know if you're pre-approved for financing. Be sure to fill out our trade-in form to get a free car appraisal and find out the true trade-in value of your current vehicle.
New Ford Electric SUVs for Sale in Eugene
You don't have to sacrifice passenger cargo space by going hybrid. Kendall Ford of Eugene offers new Ford electric SUVs for sale in Eugene. With hybrid and electric vehicles as the future of driving, Ford has spent a lot of time and money working to build a lineup of electric vehicles and a charging network to take care of Ford electric drivers.
Let us introduce you to the new world of Ford SUVs with available hybrid and electric models that include the Ford Escape SE Sport Hybrid, Ford Explorer Limited, and the revolutionary Ford Mustang Mach-E. The Ford Mustang Mach-E is the very first all-electric Ford SUV and combines the performance of a Ford Mustang with the efficiency of an electric vehicle. Shop other Ford hybrid options with the Ford Escape Hybrid and plug-in hybrid models, which offer the cargo space you love of the Ford Escape with the fuel efficiency of a hybrid SUV.
Visit your local Eugene Ford dealership to shop our available inventory of new Ford hybrid and electric cars. You'll love our selection of new Ford cars for sale in Eugene. Come by today and say hi to a hybrid.