Eugene Ford Electric and Hybrid Car Dealership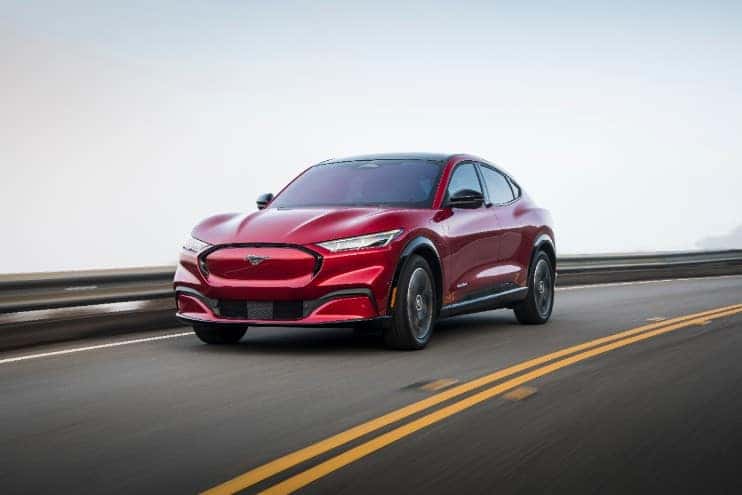 A hybrid car is the best of two technologies. It combines the combustion, gasoline-run engine that we all know with the futuristic electric motor. The results? An engine that will run on electricity during jaunts around town or during stop-and-go traffic, while, at the same time, allowing you to fill up when you're ready for a long getaway. Since hybrid vehicles run part of the time on battery power, they have excellent gas milage and they also have a way lower emission rate than a "regular" engine, which helps to save the environment.
With electric vehicles (EVs), you can avoid the fill-ups at the gas station completely, and emissions? They are a thing of the past. When you purchase select hybrids and electric vehicles, you may also qualify for a special government credit, so not only will you be helping to save the environment, but you'll save some money as well! If you're ready to try a hybrid or EV of your own, Kendall Ford of Eugene is ready to help you find the hybrid or electric vehicle that is right for your needs. Along with the rest of our new car inventory, we have a great selection of brand-new electric and hybrid cars, SUVs, and trucks to choose from. In addition, Ford is expected to continue to add to their hybrid and electric vehicle lineup in the coming years. It's an exciting time in the car industry!
Ford Electric and Hybrid Vehicles: Something for Everyone
With our current and constantly growing selection of new Ford hybrid and electric cars, SUVs and trucks, you will find the right vehicle to meet your liking and your needs. Check out our current selection and look for exciting additions in the near future:
Ford Hybrids:
Ford Electric Vehicles (EVs):
F-150 Lightning, the first F-Series electric truck, still built Ford tough and with the impressive, instant torque that only electric provides.
Mustang Mach-E, the all-electric version of our popular sports car. It offers an ultra-sleek design, lots of get up and go, and an impressive range, ideal for long drives.
E-Transit Van, an all-electric Ford-tough vehicle that is perfect for an in-town commercial or fleet vehicle that is offered in three vehicle lengths and heights.
Purchase Online or at the Ford Dealership
Come by Kendall Ford of Eugene and take a look at our available Ford hybrid and electric cars, SUVs, and trucks. We are located at 344 Goodpasture Island Rd. Eugene, Oregon 97401, and we also serve the surrounding areas of Florence, Sweet Home, and Lebanon. While visiting our Ford dealership, drop by our Finance Center. Our experienced professionals can help you find the right financing option to fit your budget and lifestyle. You can also save time before you come in by filling out our online finance application.
Don't have time to drop by our dealership? Look at our selection of new hybrid and EV cars, trucks, and SUVs, and participate in our online car buying and home delivery program. You can even find out the value of your trade or custom order the vehicle of your choice directly from the factory without stepping foot in our Eugene dealership. When your new hybrid or EV vehicle is ready to go, we'll come by your home within 100 driving miles of our dealership, pick up your trade, and deliver your new ride.
Don't hesitate to contact us or give our sales department a call at (541) 393-2358 if you have any questions whatsoever about the purchasing, financing, trade-in, or ordering process. We look forward to putting you behind the wheel of your very own hybrid or electric car, truck or SUV. So what are you waiting for? Get started today!